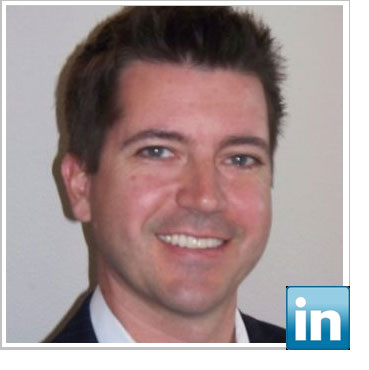 I develop and run recruiting operations that evangelize and drive companies to take a "talent-centric"​ approach to recruiting and employment brand marketing. I've done this at companies like Electronic Arts, Apple, CBS, MGM Mirage, Dolby, SNC Lavalin, Andreessen Horowitz and Tribune Publishing.
I've focused on working with corporate recruiting teams building CRM and marketing type applications to find, engage, and pipeline the most desirable talent in their particular industry.
Finding and keeping track of talented individuals is a critical part of how recruitment success in the years to come will be measured. By applying principles of strategic and tactical sourcing to a company's hiring process, I've produced substantial benefits in overall talent management processes. By focusing on high value initiatives and developing multiple talent pipelines, a CRM model will identify and build the most capable workforce resulting in the optimum impact on client success.

TALENT POOL MANAGEMENT
The need to manage candidates in a defined and targeted manner has never been in more demand as companies are finding getting applicants isn't the problem, but getting qualified candidates is.
We manage the existing talent that you have in your iCIMS Recruit application with iCIMS Connect so that you can find, engage and maintain that long term relationship with targeted talent in your industry.
We identify talent segments within your candidates and send them content customized to their segment. We use the email campaign feature within iCIMS to drive potential candidates to your current jobs, recruiting events and/or your company in the news.
With an email marketing program, clients are able to keep costs low while targeting specific and wanted talent groups with meaningful content.
In addition, specialized communications, such as webinars or events for specific talent segments, can be directed to those candidates who currently in your talent pools or talent that you are looking to get into your pools.
By the time candidates apply, they already understand your company culture and career paths because they have built online relationships with you. This ongoing interaction allows you to not only keep your talent pipeline engaged for future openings but also ensures a better candidate fit for critical positions.

EVENT MANAGEMENT
There is a lot of work that goes into managing the success of recruiting events. Typically there are 100s of candidates to interact with, an equal number of resumes to manage and interviewers to prepare.
With proper use of Connect's Event Management application, the following can be accomplished:
Acting on Recruiting Priorities
Manage multiple events and activities throughout the year, on time and on budget.
Ensure ROI on Every Event
Get the most out of your interactions with candidates by running direct marketing campaigns ahead of events and scheduling follow up with candidates after events.
Deliver a Candidate Experience
Ensure candidates have a positive experience while attending your events and ensuring proper "after event" follow up.
Recruiter Follow Through
Collect all the candidate data inside of iCIMS in an easy to find process for recruiters.

CANDIDATE SATISFACTION
Great Recruiting Starts with Candidate Satisfaction
Finding out how satisfied your candidates are during the recruiting process is actually pretty easy and comes with little risk to start finding out.
Real Candidate Satisfaction Improvement
Candidate Satisfaction not only provides you with a satisfaction score, but it also alerts you to detractors so you can immediately follow-up, resolve their problems, and turn them into promoters.
Our process holds all the hiring milestones in your organization accountable for their parts in the candidate experience. Your entire organization gets visibility into how it's doing.
Mobile Ready
Collect feedback from mobile devices, tablets and laptops. This unifies the candidate experience into a definitive view of the candidate.
Engaging
Combined with Talent Pool Management, you will know what the response rates and satisfaction scores for all of your positions and the pools they belong to.
It's relevant to all business leaders — from the staffing team to the business line — so they can understand feedback and can take action to improve and take immediate action where needed.
Ongoing
Our unified solution delivers the "candidate's voice" across all job requisitions of the business and across all stages in the hiring process through the year and asks for feedback in a relevant and timely manner.